A shared office for digital professionals, creatives and entrepreneurs in Toronto.
231 Wallace Ave. Floor 2, Toronto
Learn more
Join our creative co-working community!
What are the benefits? Aside from having super-fast internet, an ergonomic chair and limitless coffee, members also help support each other and are encouraged to learn skills, share contacts, and, of course, make new friends and business partners.
With the increase in remote working and freelancing, co-working helps meet the needs of workers in the digital economy.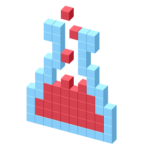 Co-Working at Lab T.O.
An Ideal Work Environment
Lab T.O. is in a loft-style building featuring 11-foot ceilings, large windows, and skylights. It also features ergonomic leather office chairs and desks built at a local maker-space.
Anytime Access
Whether you rise with the birds or are a night owl, you can get access to the space when you need to work on your project.
High-speed Internet
We have a fast fibre-optic internet connection, ensuring you can download and upload data without any hiccups.
A Smart and Creative Community
Lab T.O. provides a space to bring great people together. It makes finding talent easy – the next person you'll collaborate on an app could be sitting across from you.
Location
231 WALLACE AVE – FLOOR 2
TORONTO ON M6H 1V5
Easily Accessible from Anywhere
Located in the Junction Triangle, Lab T.O. is a short walk from major transit lines:
Lansdowne Subway Station
Bloor Street GO Station
UP Express (which runs from Union Station to Pearson Airport)
If you bike, Lab T.O. is near the scenic Rail Path. If you drive, there is plenty of street parking.
The Neighbourhood
The Junction Triangle is an up-and-coming neighbourhood that caters to many young professionals in the tech and media industries. Lab T.O. is across the street from major game developer Ubisoft and close to many other major tech companies. Lab T.O. is also conveniently located close to Roncesvalles, Ossington, Bloor West and the Annex.
One-Day Pass
One-day access
$20/day + HST
Need somewhere to get down to work for a day? Want to see if co-working is for you? Try the one-day pass for access to the space, introduce yourself to the community, and work on projects. Oh, and did we mention that coffee and tea is included?
Per Month
Our standard LabTO membership
$200/month + HST
Monthly Membership: Get anytime access to Lab T.O., including free coffee and tea! Freelancers and remote workers, let Lab T.O. be your regular office.
Come into the office knowing you'll have fast Internet access and a power plug ready for you. And supportive people to bounce ideas off of.
Special promotions are available for monthly members.
One Week
A week of co-working? Heck yes!
$80week + HST
Our week-long pass gives you access to Lab T.O. from Monday to Friday. Simply tap your phone at the door and go in and out all day.